Underwear Sourcing Expert China
1/  A partner of the world's largest retailers, such as Carrefour, Takko, Kmart.
2/  Our factories with different kinds of social certificate, such asBSCI, OEK0100, SEDEX, WRAP, GOTS, ICS, SA8000 and so on.
3/  Support small quantity OEM order, moq is 300pcs/color/design.
4/  Support online wholesale, moq is 12pcs/color/design.  
5/  Provide quality inspection, warehouse storage, custom clearance, ship management service.
Tell Us Your Sourcing Plan
How to source underwear from China ?
As one professional apparel China sourcing agent, in this product guide, we explain everything you must know about Underwear & Lingerie Manufacturers in China, including industrial clusters, supplier qualification and design customization options.
We also explain what you must know about potential quality issues and applicable labelling requirements – and substance restrictions in the United States and the European Union.
Chapter 1: Types and styles of Underwear.
Type

Other names

Information

Varieties

Worn by both sexes

Whole body

Long Underwear

Long johns, long handles

A two-piece undergarment worn during cold weather consisting of a shirt with sleeves extending to the wrists and leggings/pants/trousers with pant legs reaching down to the ankles.

Thermal underwear – made from two-ply fabric.

Upper body

Sleeveless shirt

Tank top, wife beater (slang), singlet, muscle shirt, athletic shirt, A-shirt

A sleeveless garment similar to a T-shirt.

A-shirt (guinea tee, muscle shirt, singlet, wifebeater; UK: vest) – tight-fitting with large armholes and a neckline that can extend as far as mid-chest.

T-shirt

Tee

A garment covering a person's torso which is usually made without buttons, pockets, or a collar, and can have short or long sleeves. It is worn by pulling it over the head. It is often worn as an outer garment, especially in informal situations.

Round-neck T-shirt V-neck T-shirt

Lower body

Bikini underwear

Bikini briefs

Usually worn with the waistband lower than the wearer's waist, and often at the hips, with the leg bands ending at the groin. Men's bikini briefs normally have no fly.

High-sided bikini underwear Low-sided bikini underwear String bikini – consists of two triangular pieces connected at the groin but not at the sides, with a thin "string" around the waist connecting the pieces.

G-string

Gee-string, G string

A type of thong consisting of a narrow piece of material that covers or holds the genitals, passes between the buttocks, and is attached to a string around the hips. The smallest of the underpants.

C-String

Cee-string, C string

A type of thong which is as narrow as a G-string, but without the supporting "string" around the wearer's hips/panty line, leaving just a sideways C shaped piece between the legs.

Maebari

A type of strapless Japanese loincloth used as a female underwear garment that covers the genitals

Tanga

Cheeky

A type of thong which is wider than a G-string and fairly wide in the front, more like the wide V of a traditional brief. Fit tends to be more comfortable than that of a plain thong or G-string and is often more embellished.

Thong

Has a narrow strip of material along the centre of the garment's rear which sits between the wearer's buttocks and connects the front or pouch to the waistband behind the wearer. Thongs are sometimes worn to reduce "panty lines" when wearing tightly fitting trousers.

Worn by women

Upper body

Brassiere

Bra, sports bra

Usually consists of two cups for the breasts, a centre panel (gore), a band running around the torso under the bust, and a shoulder strap for each side.

Balconette bra Demi bra Padded bra Push-up bra Sports bra Strapless bra T-shirt bra Wonderbra
Lower body

Boy shorts

Booty shorts, boyleg briefs, boy short panties, boys' cut shorts, boyshorts, hipsters, shorties

A type of panties with sides that extend lower down the hips, similar to men's briefs.

Tap pants

Side-cut shorts, dance shorts, French knickers

A form of lingerie that covers the pelvic area and the upper part of the upper legs.

Panties

UK: Knickers                                  US: briefs

These usually have an elastic waistband, a crotch to cover the genital area which is usually lined with absorbent material such as cotton, and a pair of leg openings which are often also elasticized. They either have very short or no leg sections.

Control panties – usually made of stretchable material such as Spandex and extending above the waist, these are designed to provide support and create a slimmer appearance.                                  High cut (French cut) panties.                                         Hipster – worn lower with the waistband around the hips.

Worn by men

Lower body

Boxer briefs

These are similar in style to boxer shorts, but are generally shorter and form-fitting like briefs.

Athletic-style boxer briefs – similar to bike shorts, these are skin-tight and usually have no fly.                                    Pouch boxer briefs – these have a pouch for the genitals instead of a fly.

Trunk briefs

trunks, short leg boxer briefs

These are similar in style to boxer briefs, but shorter in the inseam.

Midway briefs

long leg boxer briefs, boxerjocks

These are similar in style to boxer briefs, which are longer in the legs from the waist to the knees and tighter-fitting, like briefs.

Gym midway briefs – skin-tight and usually have no fly.Pouch midway briefs – these have a pouch for the genitals.

Boxer shorts

Boxers

These have an elasticized waistband that is at or near the wearer's waist, while the leg sections are fairly loose and extend to the mid-thigh. There is usually a fly, either with or without buttons. The waistbands of boxer shorts are usually wider than those of briefs, and often bear the brand name of the manufacturer.                                      Boxer shorts with colourful patterns, pictures of cartoon characters, sports team logos, and slogans are readily available.

Knit boxers                                    Woven boxers

Briefs

UK: Y-fronts                                US: tighty-whiteys (slang), jockey shorts, jockeys

These have an elasticized waistband at or near the wearer's waist, and leg sections that end at or near the groin.

Traditional briefs – these have a Y-shaped fly.                          Diagonal-flap briefs.                       Double-seat or double-back briefs.                                            Low-cut or low-rise briefs                 Pouch briefs.

Jockstrap

Athletic supporter, jock, nut cup, strap, supporter

Consists of an elastic waistband with a support pouch for the genitalia and two elastic straps affixed to the base of the pouch and to the left and right sides of the waistband at the hip. In some varieties, the pouch may be fitted with a pocket to hold an impact-resistant cup to protect the genitals from injury. A jockstrap is different from a dance belt that a male dancer wears.
Strapless pouch – consists of a support pouch for the genitals and a waistband, with no securing straps.
Religious Under Clothing
Whole body

Temple garments

This kind of underwear is worn by Mormons.

Upper body

Tallit katan

Lower body

Kachchhera
Chart2:   Supplier Sourcing
When you want to find China underwear manufacturer, how to do ?  If you are start-up business client, maybe you will search them in some E-commerce platform, such as Alibaba, Global sources, Made in China and so on. If you are medium or big client,  you can go to some fairs or come to China to find supplier directly,  such as Canton fair, Magic Show.
But do you know where are the underwear industry bases in China ? Pls check As below chart, then you will know more clearly. 
| | | |
| --- | --- | --- |
| Province | City | Details |
| Gunagdong | Shantou | In China, half of underwear are producted in Shantou city. Shantou is famous for Women's lingerie. |
| Gunagdong | Zhongshan | Zhongshan city Xiaolang town is the biggest lower body underwear in China, include boxers briefs, trunks, briefs,panties and so on . |
| Gunagdong | Shenzhen & Dongguang | Usually the mills in Shenzhen or Dongguang are very big, Most famous underwear brands are producted in there. |
| Fujian | Jinjiang | Focus on export market, most factories with social certificate.Such as  BSCI, WRAP, ICS, OEKO100, SEDEX, GOTS. |
| Zhejiang | Yiwu | Yiwu is seamless underwear industry bases in China. |
| Wenzhou | Cannan | There are some seamed underwear factories in here. |
| Jiangsu | Lianyungan | Famouse for Erotic underwear |
Chart 3: Quotation
After you confirm which style underwear you want to do ,you still need to confirm which style business you want to do ? Wholesale underwear or custom underwear (OEM&ODM )?
1/ Wholesale underwear
If you just start you business, buy available stock is a  good selection. The advantage is obvious, low moq. As one of best apparel supply chain company, we organize different kinds of available underwear from factory,  include men's trunks, boxers briefs , briefs, women's panty, bra, children's underwear and so on .
For most style , the moq is just 12pcs/design, mixed size and colors or mixed colors but same sizes. And if you want to do your own tag on it, you just need to pay some extra fee.
2/  Custom underwear (OEM & ODM  )
If you want to do you own design ,  usually the moq is high, most suppliers will request 3000pcs/color/design. But we glad to help more small business, and we have cooperating with some manufacturers, they can support us doing small quantity, the MOQ is 300pcs per style, even 100pcs per styles for some styles. Meantime, you need to send tech pack to supplier. 
So what is tech pack ?
Tech pack usually include size measurement chart, design drawing, vector artwork files, list out the detailed requirements for woven label, washing label, package, accessories etc. Next, I will show an example, so you can know more clearly.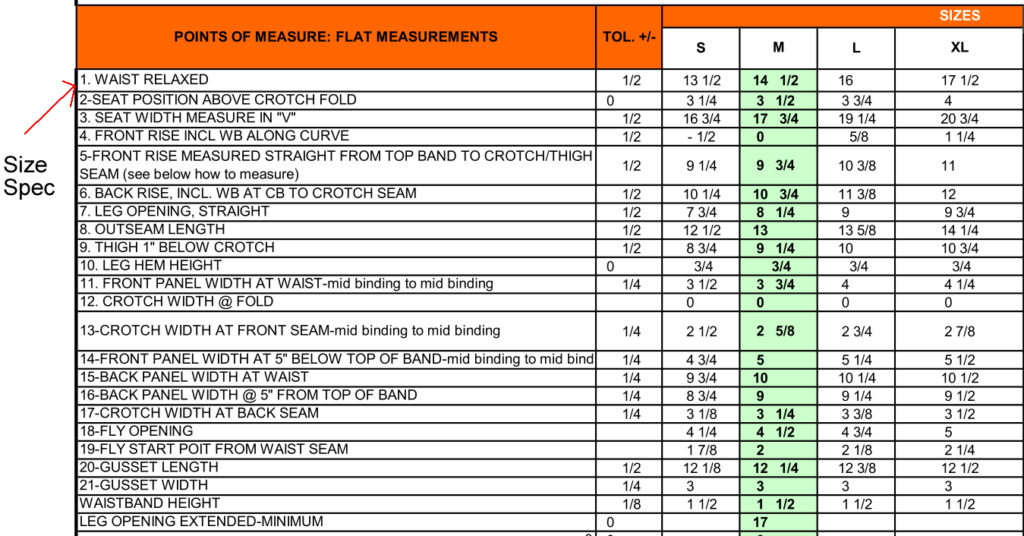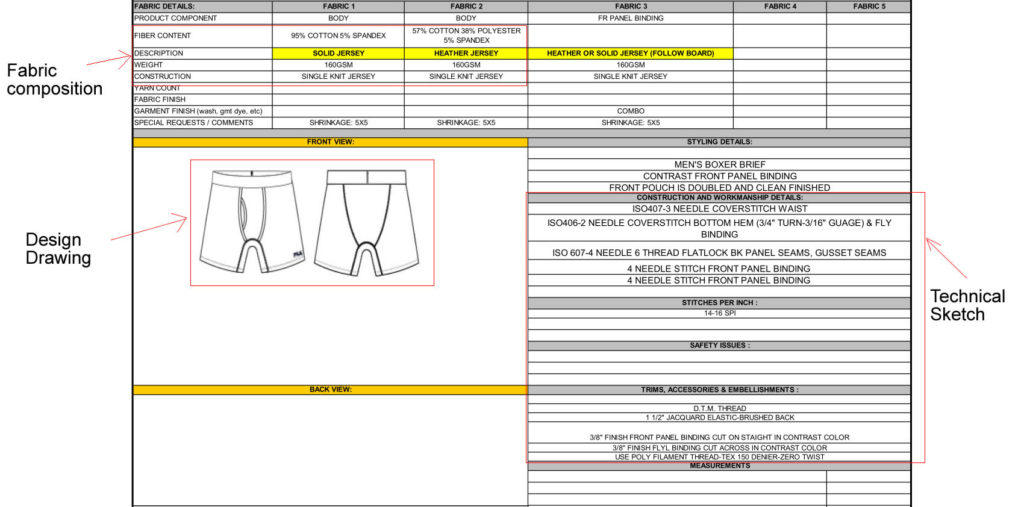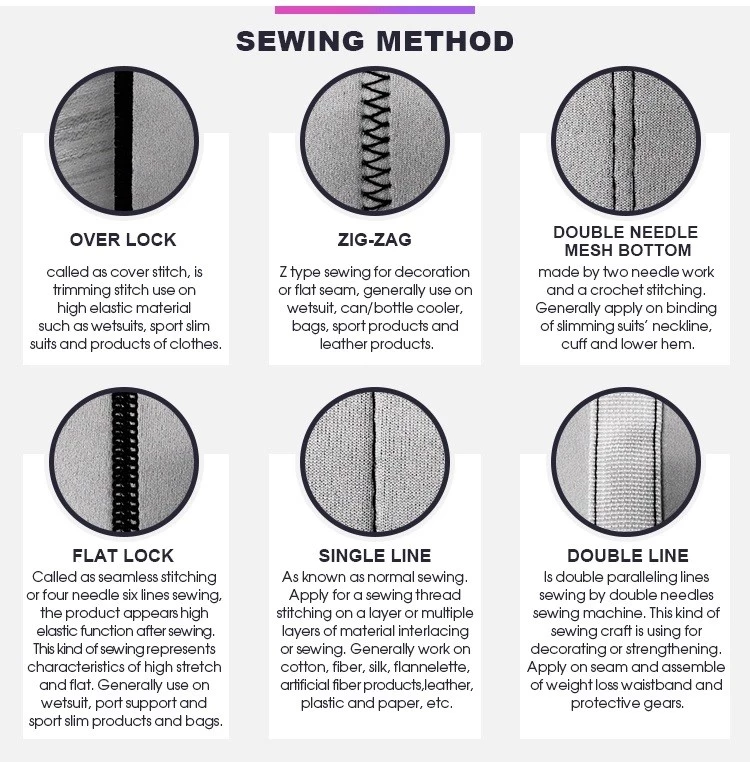 If u can not do tech pack, it does not matter. We can provide ODM service for you. We have a profession design team, we can do it. 
Chart 4: Manager production 
If you accept supplier's quotation, and confirm supplier's works, then you need to sign contract with supplier and pay deposit to them. Supplier will send lab dips, fabric swatch, print strike off,  pro production sample , label sample, package sample, and other accessories sample to you confirm. Usually, for big clients and brands, they will ask supplier to provide all materials to test company to test, the test items include fabric weight, fabric composition, color fastness, light fastness, saliva color fastness and so on. Only you confirm these samples, supplier will arrange to do bulk production, And usually the production time is about 50-60 days.
Because underwear and lingerie are subject to various substance regulations in United States and European Union market, usually for big clients and famous brand will ask suppliers must ensure compliance with REACH OR FHSA.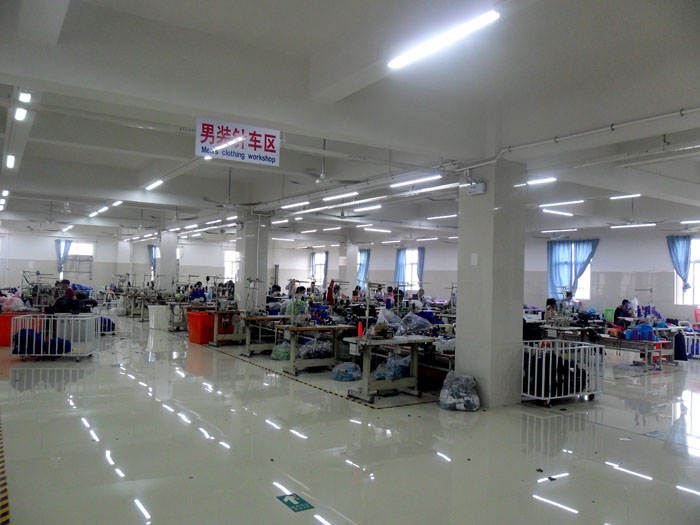 Chart5: Quality Check
Once goods are finished, you need to check quality before shipment. For quality check, if you can not check by yourself ,you can ask your sourcing agent or third department company (such as SGS, BV ) to do . At Youlang, we follow AQL standard to inspect the goods, usually the inspection items include fabric weight, fabric colors, printed, sizes ,label, package and so on . Meantime, we will send shipment sample to you, so you can check the final goods directly..
For United States and European Union customer, if they need to follow REACH or FHSA compliance , we will send final goods to test company(SGS OR BV OR TUV) to test.
During the bulk production process, quality inspection and control are key aspects that you must monitor very closely. At Youlang, our QC team usually will do inline quality inspection and final quality inspection. This eliminates possible mistakes or unnecessary delays that may occur during the production process.
Chart 6 :Shippment
The shipway usually is sea freight, air freight, and express. At Youlang, we can follow your request to choose the best way to ship the goods.
Chart 7 : Conclusion 
Quite frankly, my article can't fully cover every angle and tell you the best solution,it is only a summary of my personal experience. If you have more good ideas, I hope you can contact and discuss with me. Also ,if you want to purchase underwear from China, and you want me help. Pls tell me and I will reply you within 24 hours.